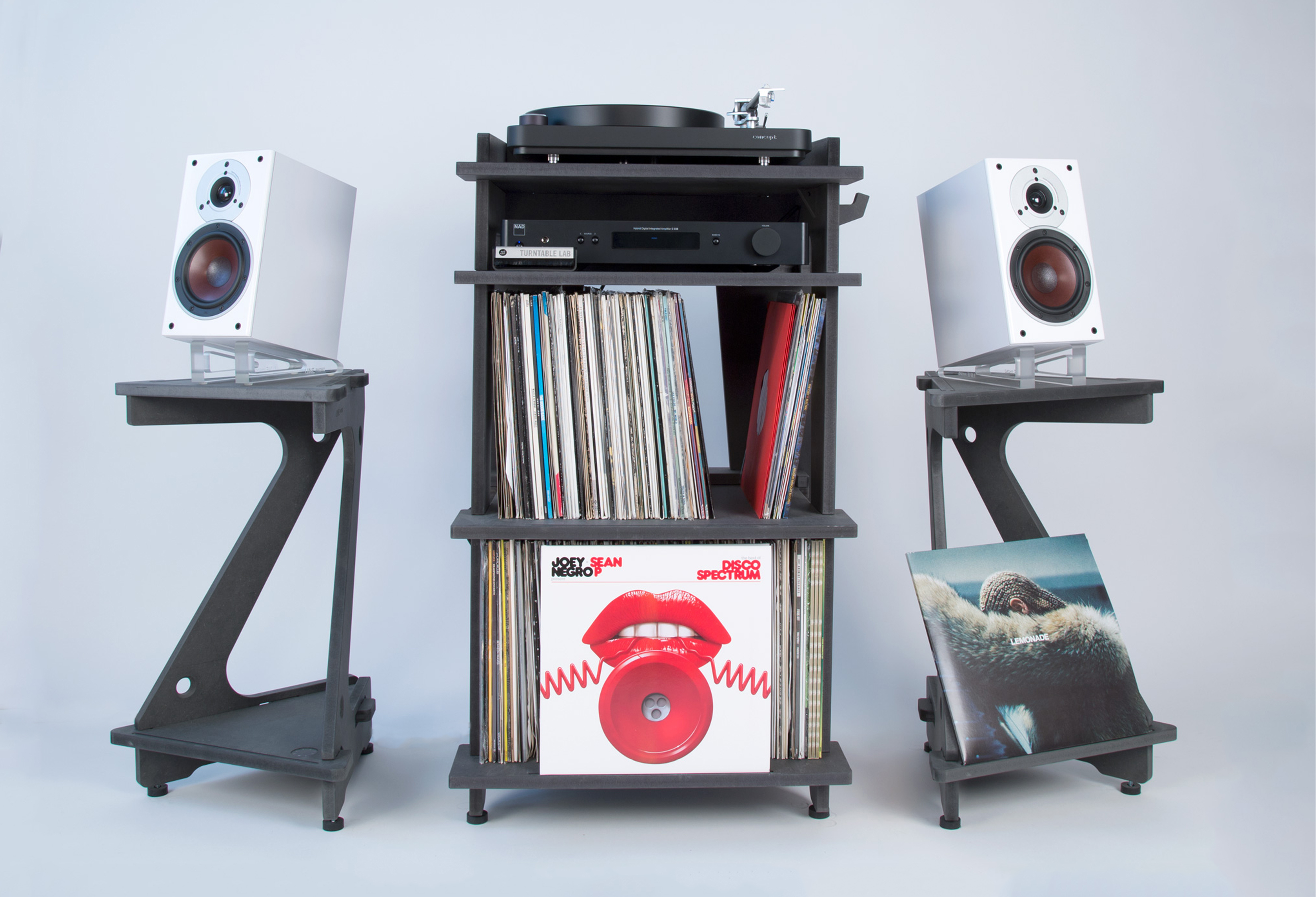 Line Phono Speaker Stands

New York, NY 2017
In collaboration with
Turntable Lab
, I designed the
Line Phono Speaker Stands
to accompany their Turntable Station. Line Phono is a flat-pack furniture line for turntables and audio accessories for the newest generation of audiophiles.
The stands are designed with a multitude of users in mind. With only four CNC-milled parts to slot together, assembly is quick and effortless. Applying the joinery techniques and minimal hardware of the Turntable Station, a triangular stand was developed to add new functionality and flexibility. The top platform is sized to fit most bookshelf and bluetooth speaker setups with the base plate offering record storage and a 'now spinning groove' to display your favorite album artwork. Cable management holes are strategically located, with the option to either showcase the user's high-end cables or neatly hide them away.
Clear
acrylic anglers
were also designed as a paired accessory to the speaker stands.
Company: SITU
Client: Turntable Lab
Photography: Courtesy of Turntable Lab